Finding a quick and easy dinner for your family every night of your camping trip can be a hassle. That's why this easy camping recipe is a lifesaver for any penny-pincher. Campfire baked potatoes just require a few ingredients, heavy-duty aluminum foil, a cast-iron skillet, and tongs to make a delicious dinner that everyone will love.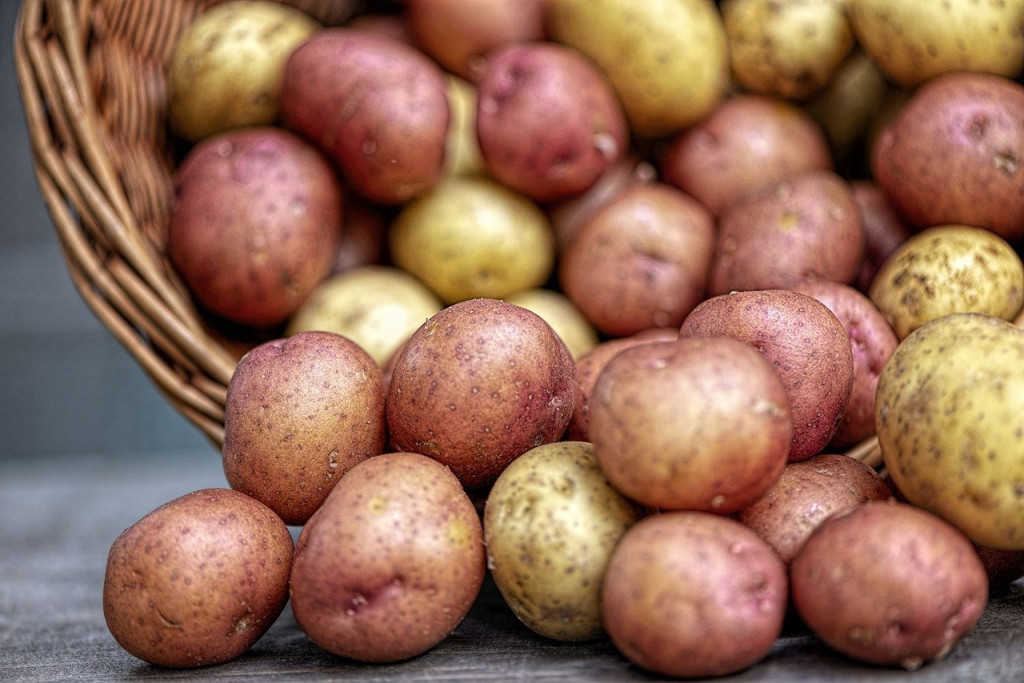 Ingredients
Recipe adapted from a recipe on MyTurnForUs.com
Serves 4
4 

large

 

baking/russet potatoes

1

 

medium

 

onion

4

 

cloves

 

garlic

4 

tbsp

 

butter

dry basil

cooked bacon pieces

1

 

cup

 

cheese — sharp cheddar is recommended
Directions:
Allow your campfire to burn down to coals or spread out the logs to give you access to the coals if you're planning on keeping the fire going for the evening.
Thoroughly wash the potatoes and place each in a sheet of heavy-duty aluminum foil that is large enough to enclose the entire potato.
Generously salt and pepper the outside of the potatoes.
Mince the garlic and slice the onions.
Cut the potatoes in half, only cutting 3/4ths of the way through the potato.
Add onions and garlic to the inside of the potatoes and top the potatoes with any remaining filling.
Seal the potatoes in the foil completely and add to the coals — use long grilling tongs to avoid burns.
Cook the potatoes in the coals for 40 minutes, rotating 45 degrees every 10 minutes to avoid burning the skins.  Remove the potatoes from the heat and allow to cool for 5-10 minutes.
After the potatoes have cooled slightly, open the foil and add butter to the inside of the potato.  Top with cheese, bacon, and a pinch of dried basil.  You can also add sour cream, chives, or other toppings that you enjoy at this stage.
Reseal the potatoes and heat over the fire in a cast-iron skillet until cheese is melted.
Serve and enjoy!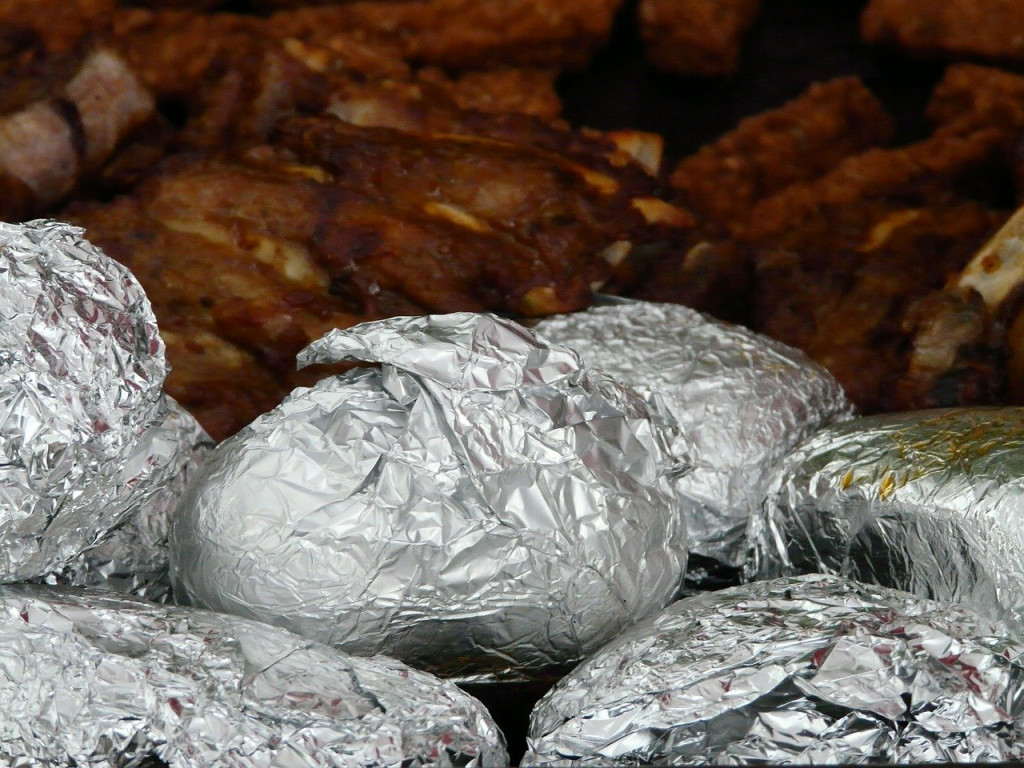 When will you try this delicious recipe?  Start planning your next camping adventure today!  Contact us for more information on the RVs for sale at Crabtree RV today!