About Crabtree RV Center Camping in Alma, Arkansas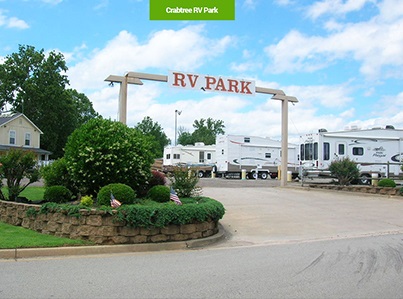 Camping with Crabtree RV
The Crabtree RV Park offers many facilities such as on-site laundry room, indoor showers and restrooms, wireless internet, and a lobby for your leisure time that's full of entertainment, games, etc.
Our pool is open during the spring and summer time for your enjoyment.
There are also several restaurants within walking distance of our park.
So remember the next time you book a place to stay in our neck of the woods, come to Crabtree RV Park "Where Your Family's Dreams Come True"!
Nightly Camping Rate /
Nightly Rate w/ RV Club
50 AMP $40.00 / $35.00 (Tax Included)
30 AMP $35.00 / $30.00 (Tax Included)
Dump station fee $10
Monthly Rates
Sites 1-8, 17-27, 38-39 $450
Sites 9-15, 40-49 $550
Sites 29-36 pull-throughs (Nightly Only)
Dump station fee $10
Thank you for your interest in staying at our park on a monthly basis. An application must be filled out and get approval from manager before moving into a site. You can message veronica@crabtreerv.com to request an application.
Parking Map